WattAnyWhere won the Special Jury Prize at The Chambre of Commerce and Industries France – Switzerland (CCIFS) 33rd Trade Trophies edition for its role in developing the use of renewable energy. The company develops a clean electricity fuel cell system to charge electric vehicles, helping the transport industry steer away from fossil fuels.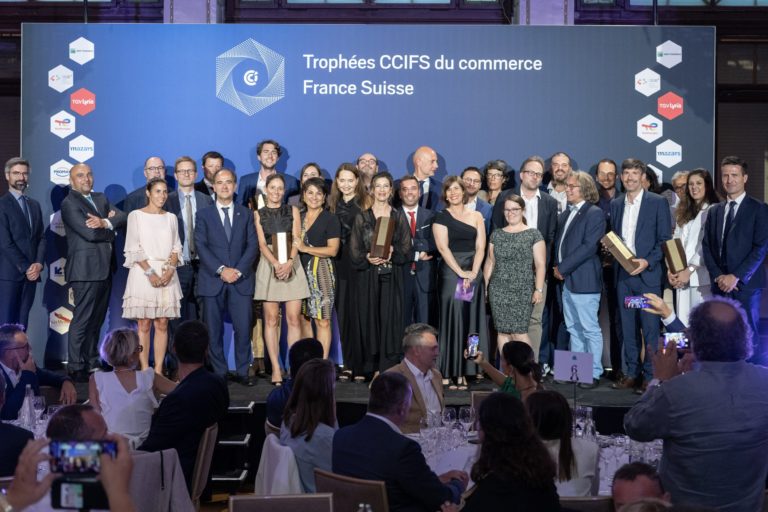 The Chambre of Commerce and Industries France – Switzerland rewards companies whose performance illustrates the dynamism of Franco-Swiss exchanges. Through its multiple networking and operational actions, the CCIFS strives to support businesses in each of the two markets.
At the 33rd Trade Trophies edition, the jury recognized the economic performance of the winning companies, but also the desire for integration, risk-taking and innovation of the people behind these successes.
Electric Vehicles fast charging requires huge amounts of renewable energy. However, access to power infrastructure takes up to three years and is very costly. WattAnyWhere provides charging point operators a Bioenergy-On-Demand fuel cell system that avoids current grid capacity shortfall. Developed with academic and industrial partners, the off-grid, pollutant free system converts renewable ethanol, a liquid hydrogen carrier that is safe and economical, into high power and clean electricity. Nowadays, a strong supply chain mixes renewable ethanol with gasoline to fuel conventional cars that phase out progressively. WattAnyWhere solution upcycles the surplus ethanol to boost electric mobility!
WattAnyWhere is steadily raising capital, attracting funding from investors from both France and Switzerland. The startup and the Chambre of Commerce and Industries France – Switzerland encourage the world to invest and dramatically expand the use of renewable energy through breakthrough innovation, accelerating the adoption of clean energy and reducing Green House Gas emissions.